Comedy Works Presents
Bill Burr **Late Show**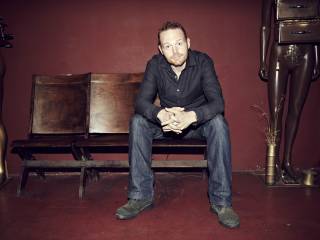 Event Information
Due to a scheduling change on an upcoming film that Bill is working on, we need to unfortunately reschedule Bill's date.  The new date is SEPTEMBER 4th.  Door times and show times remain the same.  All tickets will be honored  for the rescheduled date.  If you cannot make the rescheduled date, refunds will be honored at the point of purchase no later than Wednesday, August 14th.  We apologize for any inconvenience this has caused.  
For more information, please contact the Boulder Theater box office at boxoffice@z2ent.com.  
Bill Burr is one of the top comedic voices of his generation achieving success in TV and film as well as the live stage.  Selling out theaters internationally, Bill is a regular with Letterman, Conan O'Brien and Jimmy Fallon; his third hour-long comedy special, You People Are All The Same, is available for download through his website and premiered on Netflix in August.  Bill can be seen in the Paul Feig film, The Heat, alongside Sandra Bullock and Melissa McCarthy, which premiered on June 28, and he will be seen alongside Elizabeth Banks in Walk of Shame premiering in March 2014.  He can be seen with Al Pacino and Christopher Walken in Stand Up Guys, which premiered on February 1.  Bill has a recurring role on the hit AMC-TV show, Breaking Bad, he was just seen in a guest role on Fox TV's New Girl and was seen on Kroll Show on Comedy Central.  Bill's Monday Morning Podcast is one of the most downloaded comedy podcasts on iTunes and his two critically acclaimed hour Comedy Central specials are available on Netflix and DVD.  For more on Bill visit www.BillBurr.com and follow Bill on Twitter - @BillBurr.