97.3 KBCO, Westword and Twist & Shout Present
Matt Nathanson
with
Mary Lambert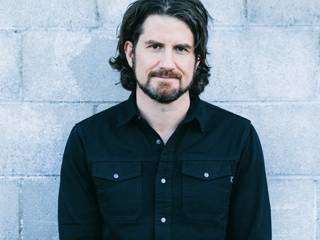 Event Information
Matt Nathanson:
Based in San Francisco, Matt Nathanson has evolved into one of the premier songwriters and dynamic performers on the music scene today. His 2007 album Some Mad Hope (his first for Vanguard) yielded the smash single "Come On Get Higher," which has sold more than 2 million copies to date, as well as the subsequent hits "Car Crash," "Falling Apart" and "All We Are." The success of Some Mad Hope earned Nathanson a coveted spot as a VH1 "You Oughta Know" artist, while also resulting in appearances on such national television shows as David Letterman, Ellen,Conan O'Brien, Leno, Jimmy Kimmel, Craig Ferguson, Dancing with the Stars, Rachael Ray and The CMA Awards to name a few.  Additionally, his songs have been featured in numerous film and TV programs, including Good Morning America, NCIS, Private Practice, American Idol, X Factor,Vampire Diaries, American Pie and 90210. Modern Love, his previous studio album, debuted at #17 on the Billboard Top 200 Albums Chart and topped the iTunes Pop Chart. It featured the hit singles "Faster" and "Run" – the latter featuring Sugarland's Jennifer Nettles and Kristian Bush. Nathanson's legendary live shows, in which he displays a chic comedic flair, have resulted in sold-out tours across the U.S., Canada and Australia.  Matt Nathanson's ninth studio recording, Last of the Great Pretenders, will be released on July 16th. The new album is available for preorder via MattNathanson.com,  iTunes, and Amazon.com.  Produced by Mike Viola and Jake Sinclair, Last of the Great Pretenders marks a dramatic progression for the acclaimed artist, who has created a richer and deeper work both musically and lyrically than any of his previous LPs – and that's saying something considering the already rarefied level of his writing and performing. Songs like "Earthquake Weather," "Kill The LIghts," "Kinks Shirt," "Sunday New York Times" and first single "Mission Bells" are precisely cinematic as Nathanson stirs the material with deftly placed pop-cultural references and vivid details drawn from his keen observations of everyday life, while topping each song with an emphatic and seductive chorus hook.
Mary Lambert:
Inspired by confessional folk singers as well as spoken-word poets, Lambert is a fearless and candid songwriter, who empowers both herself and her listeners with her art. Nowhere is this better reflected than on her debut EP Letters Don't Talk. The collection of songs, released in 2012, established Mary as a formidable Seattle artist and caught the attention of local hip-hop duo, Macklemore and Ryan Lewis, with whom she wrote and sang the same-sex rights anthem "Same Love".
Lambert has earned widespread attention for writing and singing the hook on "Same Love" which has reached double-platinum status in the U.S. and peaked at No. 11 on The Billboard Hot 100. Mary has performed it on the MTV Video Music Awards, The Ellen DeGeneres Show, and The Colbert Report. The song's hook, which Lambert wrote in two hours, draws on Lambert's experiences as a lesbian growing up in a tumultuous, Christian household.
In July, Lambert released "She Keeps Me Warm" (an extension of "Same Love" that Lambert calls "the other side of the story"), which peaked at No. 2 on the iTunes Singer/Songwriter chart. Its accompanying video sets the song to a visual of the romantic love and devotion experienced in a same-sex partnership. "The video is about love and it's about visibility," Lambert says. "I could be wrong, but I've never seen a relationship like mine accurately portrayed in a music video." Watch it here. Capitol Records recently released her second EP, Welcome To The Age Of My Body and will release Mary's first full length album in 2014.
A graduate of Seattle's Cornish College of the Arts, where she honed her composition skills, Lambert has earned herself a devoted following for her breathy, haunting melodies and bracingly honest lyricism. She self-released her debut book of poetry, 500 Tips for Fat Girls in January of 2013. The book is a brutally frank depiction of rape, incest, bi-polarity, body image, and homosexuality and has, along with her music, established Lambert as a fearless and outspoken gay voice in contemporary culture. Out Magazine recently included her on its Out 100 list, while The New York Times profiled her on November 13th, noting that "As a singer, Ms. Lambert has a lovely voice that also has a bit of growl to it, which she deploys selectively." Read the full story here.
Matt Nathanson
Matt Nathanson (born March 28, 1973 in Lexington, Massachusetts) is a singer-songwriter whose work is a blend of folk and rock music. In addition to singing, he plays acoustic and electric guitar (usually a twelve-string), and has played both solo and with a full band. The Faster Songfacts says that his seventh studio album, Modern Love debuted on #17 on the Billboard 200 for the week of July 9, 2011, making it Nathanson's most successful album to date.