97.3 KBCO & Boulder Weekly Present
Yonder Mountain String Band with special guest Sam Bush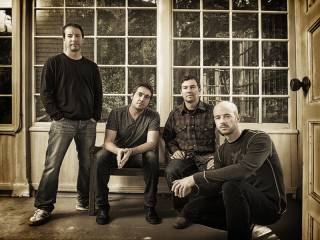 Event Information
Bluegrass is a music steeped in tradition, but over the past decade and a half -- much of it spent on the road -- Yonder Mountain String Band has spearheaded a renegade movement to rewrite the definition of the genre. Alongside other neo-bluegrass friends such as Leftover Salmon, Sam Bush, Bela Fleck, The Travelin' McCourys, and Railroad Earth, YMSB has thoroughly revitalized and contemporized bluegrass and introduced it to many thousands of new fans. Rolling Stone said that YMSB "liberates bluegrass' hot-shit riffing and blue-sky harmonies from its hidebound formalism," while Paste Magazine wrote, "The Yonder Mountain boys have found a formula that works: take rootsy bluegrass influences, add in some rock 'n' roll, and seek out an adventurous audience."
That adventurous audience eagerly embraces the band's latest recording, YMSB EP '13. Self-produced by YMSB, the four-track EP features one song written and sung by each member: "Straight Line" by Ben Kaufmann (bass, vocals), "Don't Worry Happy Birthday" by Dave Johnston (banjo, vocals), "Rag Doll" by Jeff Austin (mandolin, vocals) and special guest songwriter Danny Barnes, and "All the Time" by Adam Aijala (guitar, vocals). The recording was cut at Electrical Audio in Chicago during a momentary break from the road, a method that seems to suit Yonder Mountain String Band's hectic pace. YMSB EP '13 marks the first in a series of EPs to be released over the next couple of years.
Touring is in this band's DNA, and YMSB has evolved into something of a phenomenon on the concert and festival circuit -- they are, in fact, one of the top touring bluegrass bands in the country today. Yonder Mountain has sold out Colorado's famed Red Rocks several times, and played sold-out shows with ex-Grateful Dead bassist Phil Lesh at his Terrapin Crossroads in August 2012. They also host three singular music festivals every year -- Northwest String Summit, Harvest Music Festival, and Strings & Sol (Mexico) -- and have consecutively sold out runs of shows at Telluride Bluegrass Festival year after year. In all, Yonder Mountain logs over 100 live dates per year, allowing them to polish their material -- and after hunkering down in a recording studio for a couple of days at a time, to release studio tracks at their highest level of ability.