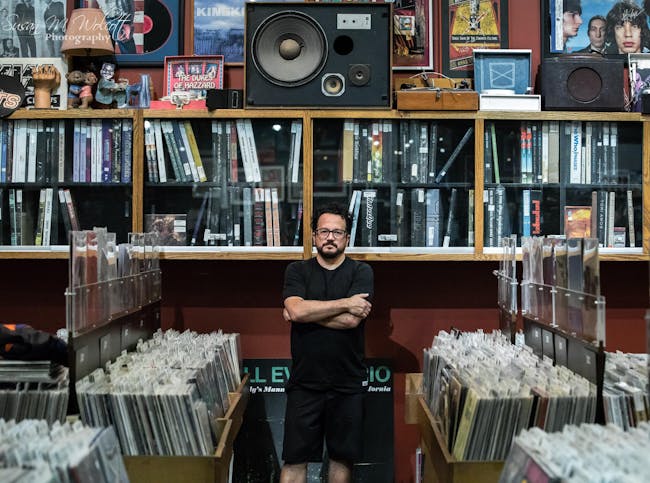 WESTWORD, PARTY GURU & TERRAPIN CARE STATION PRESENT
Mark Farina
GODLAZER, Happy John B2B Labor of Love
Boulder Theater
Mark Farina with GODLAZER, Happy John B2B Labor of Love at Boulder Theater
Tickets On Sale Now!
FREE BEFORE 10PM FOR AGES 21+
- Ages 15+ without a parent.
- All tickets are non-exchangeable and non-refundable following purchase.
- Listed price does not include tax and service charge.
- NO BAGS.
- ADA Admission tickets are available for purchase online. Please refer to our Venue Seating Chart for more information. For General Admission ADA tickets, please purchase GA Seats. Contact Boxofficeasst@z2ent.com or 303.786.7030 for further assistance.
Mark Farina
Mark Farina has solidified himself in the world of Dance Music as a trailblazing DJ, Producer, tastemaker and bona fide House Music icon. After 3 decades crisscrossing the globe, he shows no signs of slowing down remaining innovative, humble, and firmly rooted in the underground.
"I look at my job as a 'modern day traveling minstrel' bringing new music to as many places as I can and exposing audiences to obscure records that otherwise might go hidden."
As an early House Music pioneer in the late 80's, Farina's history includes an impressive long standing residency at Smart Bar Chicago and a job at the legendary Gramaphone Records. In the 90s, Mark pushed musical boundaries and blended genres to create "Mushroom Jazz". Eventually, Mark made San Francisco his home as his signature sound created a strong demand for his DJ sets. The Bay Area proved to be a perfect match for Mark's musical vision and he released a string of major mix compilations including his Mushroom Jazz series. With a tireless passion for playing extended sets, B2B shows with fellow House Music icons, or playing both of his signature styles on 2 stages on the same night, Farina continues to entertain his incredible fans all over the globe with over 100 shows per year.
Currently, Farina is the head honcho at his record label, Great Lakes Audio Recordings. Next up in 2018 are residencies at House of Yes (NY), Grasshopper Underground (MI), and Site 1A (MKE).
Website | Facebook | Instagram | Twitter
GODLAZER
The story of GODLAZER begins with a 1200cc Harley Davidson Motorcycle ride across The Sangre de Cristo Mountains, one of the longest mountain chains on Earth. There among the mysterious Colorado Mountains an idea was forged, and a sound emerged from the heavens to attract "The Ultra Culture", the people, who get down, dance, and come together for positive impact! The GODLAZER project since its creation in spring 2009 has been a continuous journey of epic proportions lead by Colorado Native, Christopher Caligaris. The first album release "Hydro Planet K" featured all original tracks such as "Monsters" and "Church Bells" in 2010. A year later "Full Melt" was released in April 2011 featuring all new hot fire originals, "Dank Spank" and "Jack Smith". Armed with a 1967 Flying V Guitar, four turntables, a bass that "you could go swimming in," and a light show to match, GODLAZER slays crowds. Recently playing with notable acts The Disco Biscuits, RJD2, and Nit Grit, the GODLAZER experience has reached rooftops, bars, clubs, venues, and festivals around the nation.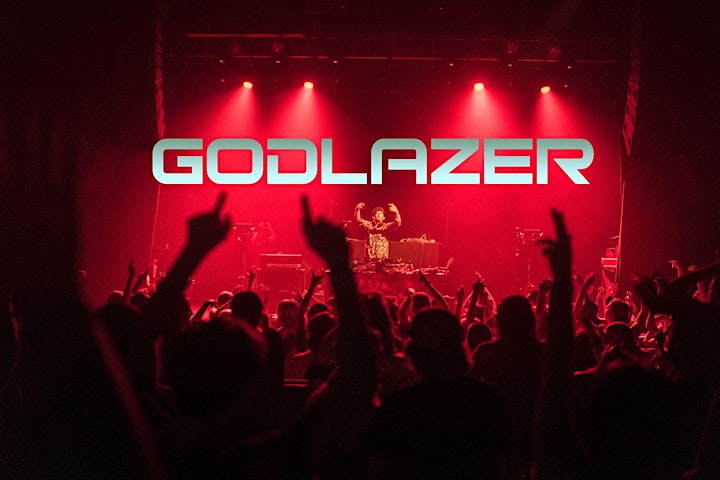 Venue Information:
Boulder Theater
2032 14th Street
Boulder, CO, 80302