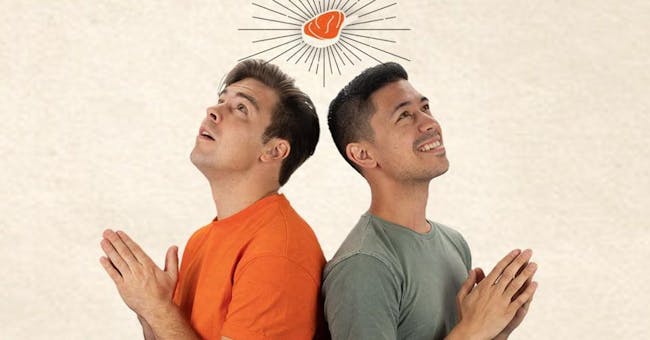 Cody Ko & Noel Miller
Tiny Meat Gang Live
Boulder Theater
$30.00 - $135.00
Tickets At The Door
Cody Ko & Noel Miller: Tiny Meat Gang Live
Sold Out!
Tickets for this show are sold out. CLICK HERE for the Lyte Official Ticket Exchange where fans can request or return tickets to sold out shows.
CLICK HERE to learn more about how the exchange works. 
- Ages 15+ without a parent.
- All tickets are non-exchangeable and non-refundable following purchase.
- Listed price does not include tax and service charge.
- NO BAGS.
- ADA Admission tickets are available for purchase online. Please refer to our Venue Seating Chart for more information. Contact Boxofficeasst@z2ent.com or 303.786.7030 for further assistance.
Tiny Meat Gang Live – Meet & Greet Packages Available
Premium reserved seat
Priority entry into the venue
Exclusive meet & greet with Cody & Noel
Personal photograph with Cody & Noel
Collectible tour poster autographed by Cody & Noel (limited print)
Early access merchandise shopping
Cody Ko and Noel Miller are two former software engineers who left their rock solid, bullet proof careers to become pretty decent comedians with no health insurance. They started the Tiny Meat Gang podcast late last year, and since then, are still doing the podcast (no flex). In January of 2019, Cody & Noel will finally be achieving the American dream - setting out on a self-financed comedy tour and entertaining tens of hundreds of people around the 9th smartest nation in the world. The duo believes that the key to their success lies in their ability to overcome their small-ish physical stature with their 6 foot 7 inch personalities. Now they're finally taking their athlete confidence and - again, pretty decent - senses of humor to the stage for an hour and a half of literal balls out comedy. Come learn how you can you summon your inner tall guy. Please (it's self-financed).

Cody Ko

YouTube | Facebook | Instagram | Twitter

Noel Miller

Tiny Meat Gang

Venue Information:
Boulder Theater
2032 14th St
Boulder, CO, 80302