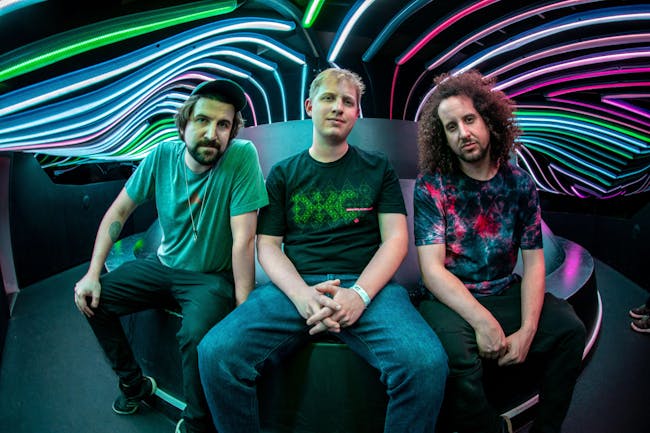 88.5 KGNU, BOULDER WEEKLY & PARTY GURU PRESENT
Sunsquabi
Nobide
Boulder Theater
$20.00 - $80.00
Tickets At The Door
88.5 KGNU & Party Guru Productions Present Sunsquabi with Nobide at Boulder Theater Tickets On Sale Now!
88.5 KGNU, Boulder Weekly, Party Guru Productions & Terrapin Care Station Present
- Ages 15+ without a Parent.
- All tickets are non-exchangeable and non-refundable following purchase.
- Listed price does not include tax and service charge.
- NO BAGS.
- All tickets are General Admission (GA) with limited seating available. If you require accessible seating or other accommodations, please purchase your GA tickets and reach out to Daniel@z2ent.com to help us make your visit as enjoyable as possible.
SunSquabi
There's a place, deep in the cosmos, where jam bands and electronic dance music intersect with rhythm-driven funk. You'll feel like you're floating here but not lost completely to the atmospheric elements. Instead, you're tethered to an avant-garde spaceship with Colorado-based SunSquabi on the frequency. This cosmic wonderland is a melting pot of a variety of musical genres and it represents the future of music.
A three-piece suit – SunSquabi has been catching the eyes and ears of music fans around the world with their ever-evolving sound in the studio and on the live stage. SunSquabi has gained national attention for their unique way of producing music. The band's live show can be described as an 'Electronic Hydro Funk Experience' that is different every single time out. SunSquabi continues to break down and analyze the expectations of what a "Live-Electronic" band should be. The band unveiled their debut EP with All Good Records, titled, 'Odyssey' which featured artists GRiZ and Dominic Lalli of Big Gigantic. Their 2nd EP 'Deluxe' was a sophomore success with the label that continued where Odyssey left off. The band has now released 2 singles 'Just A Little' and 'Caterpillar' ahead of their upcoming 2018 release.
Combining the talents of Kevin Donohue (guitars/keys/production) Josh Fairman (bassist/synth) and Chris Anderson (drums). This project is a disciplined and structured group. It takes a seasoned musician to stay in the pocket for the sake of building well-developed lines and climaxes. To do that seamlessly requires patience and skill. "It's kinda like breathing, honestly. We can communicate directly with each other both verbally and non-verbally, onstage and off." That connection will take the music collectively where we all want to go." – Kevin Donohue
Website | Facebook | Instagram | Twitter
Nobide
Nobide is a live-electronic act out of Denver, Colorado. Setting traditional instruments amid an electronic backdrop, the Nobide sound has been described as "Organic Electronic." Inspired by the diverse landscapes of Colorado, Nobide confidently explores different musical styles.
Rowdy enough for dance floors and deep enough for quiet exploration, the Nobide grooves are far-reaching. Nick Vann's edgy production, Matt McElwain's driving rhythms and Tanner Fruit's affinity for jazz and texture leads to a genre-bending and fresh sound.
Nobide points to "not biding time," taking every opportunity to engage with life via sound, color and wonder.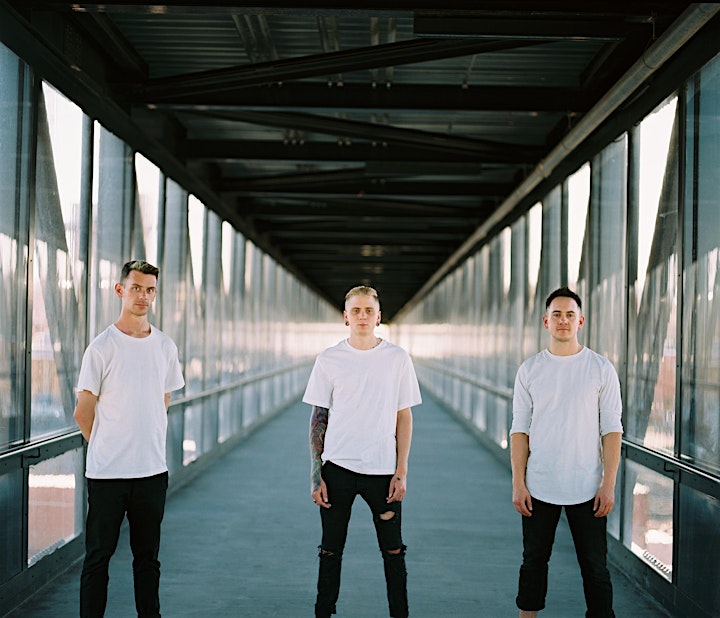 Venue Information:
Boulder Theater
2032 14th Street
Boulder, CO, 80302