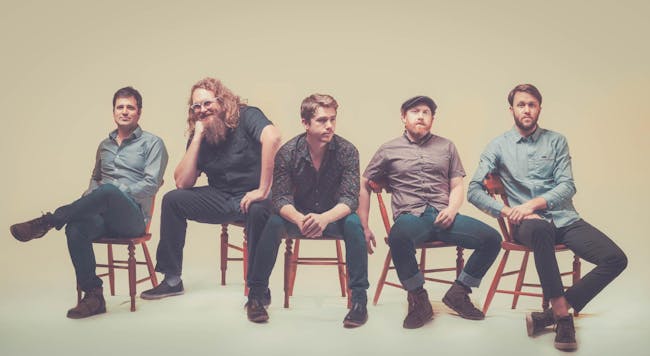 THE LIL SMOKIES with THE BALLROOM THIEVES
Boulder Theater
The Lil Smokies with The Ballroom Thieves at Boulder Theater
Tickets On Sale Now!
- Ages 15+ without a parent.
- All tickets are non-exchangeable and non-refundable following purchase.
- Listed price does not include tax and service charge.
- NO BAGS.
- All tickets are General Admission (GA) with limited seating available. If you require accessible seating or other accommodations, please purchase your GA tickets and reach out to Daniel@z2ent.com to help us make your visit as enjoyable as possible.
- Please help get more instruments into kids hands by donating to Can'd Aid when purchasing your tickets.
The Lil Smokies
When people see The Lil Smokies setting up their acoustic instruments, they're often unprepared for the electric energy they generate. The band captures that same dynamic presence on their last studio album, Changing Shades, delivering their exceptional songwriting and bluegrass roots with the punch of a rock band.
The first incarnation of The Lil Smokies got together in Missoula, Montana, during the winter of 2009. Through the years, the band transformed and settled into the current lineup – Scott Parker on bass; Jake Simpson on fiddle; Matt Rieger on guitar; Matt Cornette on banjo and Andy Dunnigan on dobro. Previously, the band has won the 2015 Telluride Bluegrass Band competition and took home the 2016 IBMA Momentum Band of the Year award. They've also wowed fans at High Sierra, Telluride Bluegrass, DelFest & FloydFest, to name a few.
The Ballroom Thieves
Darker times make for bolder and, sometimes, brighter art.
The Ballroom Thieves – Calin "Callie" Peters (vocals, cello), Martin Earley (guitar, vocals), and Devin Mauch (percussion, vocals) – mine immense melodies and hypnotic hooks from personal stories on their 2018 EP, Paper Crown (Nettwerk Records). Under the cover of vintage jazz-style, the five songs reflect feelings of rootlessness from four nomadic years, bouts of depression, and the ever-looming specter of political unrest hanging over the country.
Nevertheless, a noticeable glimmer of light always peeks through.
"Our lifestyle has shaped our perspective," explains Martin. "We've toured so much that we haven't been able to call anywhere home. A lot of the songwriting was done from this place of simply not having a home base. We were the perennial guests."
"Some of the more somber moments come from a darkness I carry," admits Callie. "I'm not an optimist, and I suffer from insomnia and depression. Traveling around on highways and utilizing the faux likes of large cooperate hotels and chains can bring a person down. Songwriting is a way to speak about sad things in a pretty and concise way while providing a distraction from some of the realities of tour life. It's not all dreary though, and the enormous range of experiences give us the juxtaposition of happy, easygoing vintage music and dark lyrics."
That subtle balance has transformed The Ballroom Thieves into a quiet phenomenon. Following two EPs, the group released their full-length debut A Wolf in the Doorway in 2015. Between marathons of touring, 2016's Deadeye would spawn a string of fan favorites. They claimed real estate on prime Spotify playlists (e.g. "Your Favorite Coffeehouse," "Relax & Unwind," "Morning Acoustic") with "Bees" cracking 10 million streams on the platform. Along the way, they sold out shows and delivered standout performances at festivals such as Boston Calling and Newport Folk Festival, while landing features at NPR, Baeble Music, Boston Globe, Paste, Earmilk, and many others.
In late 2017, they commenced work on Paper Crown, collaborating with producer Ryan Hadlock (The Lumineers, Brandi Carlile, Vance Joy) in Washington for the first time.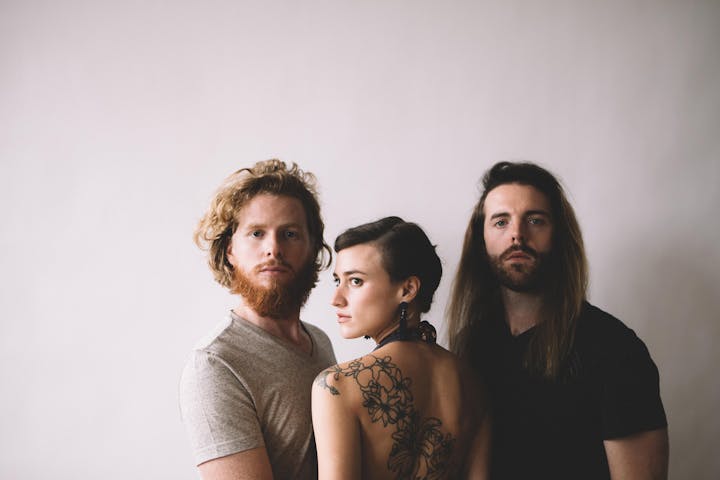 Venue Information:
Boulder Theater
2032 14th Street
Boulder, CO, 80302